Data in Java
Yes, Java has pointers - they are called references - however, Java references are much more constrained than C's general pointers
Pointers in C can point to any memory address
References in Java can only point to an object

And only to its first element - not to the middle of it
Strings are bounded by hidden length field at beginning of string.

Java Array:

So, it can triggers a bounds-check.
In Java, all variables are references to objects.
Casting
In C, we can cast any pointer into any other pointer.
In Java, we can only cast compatible object references.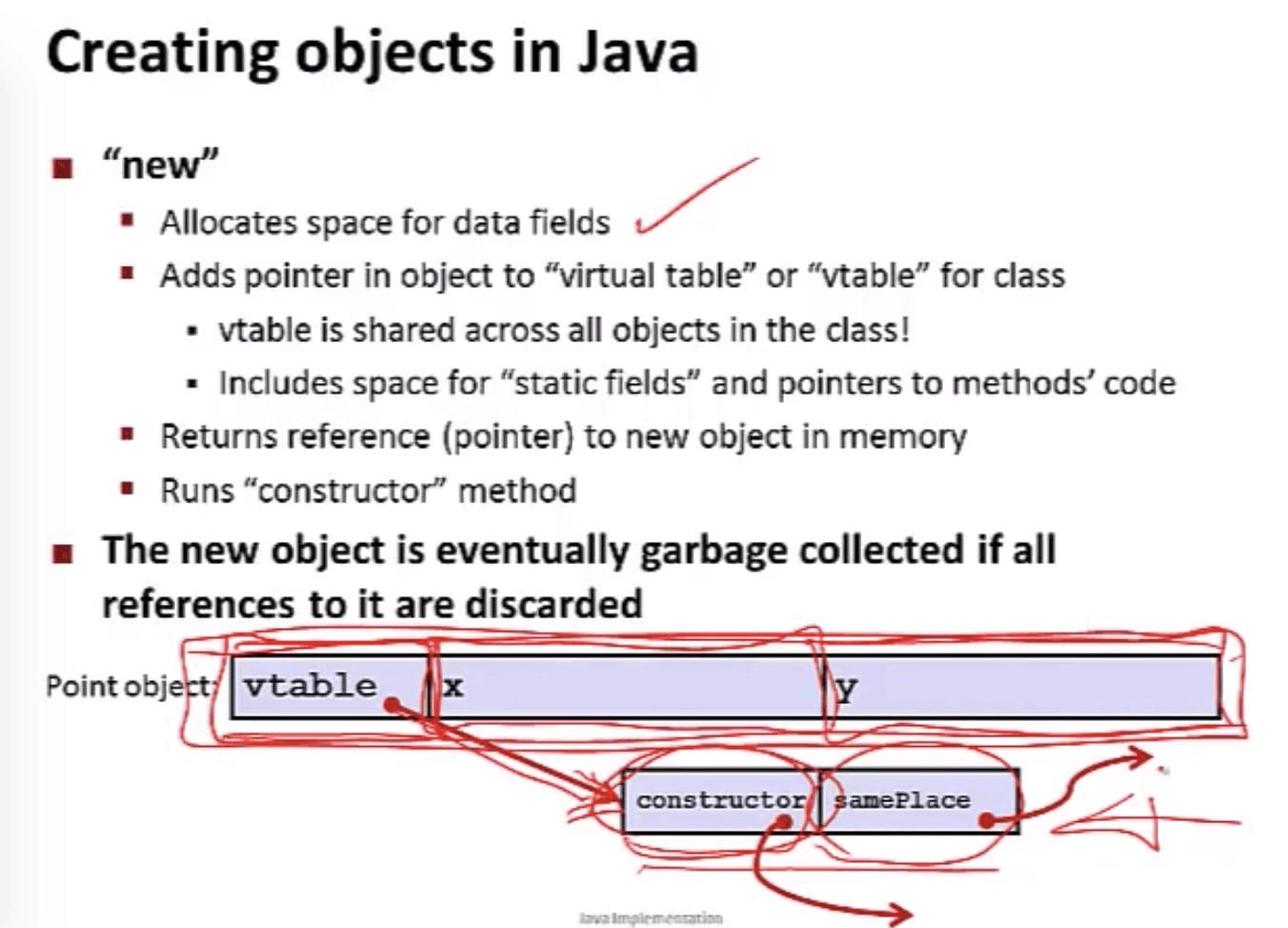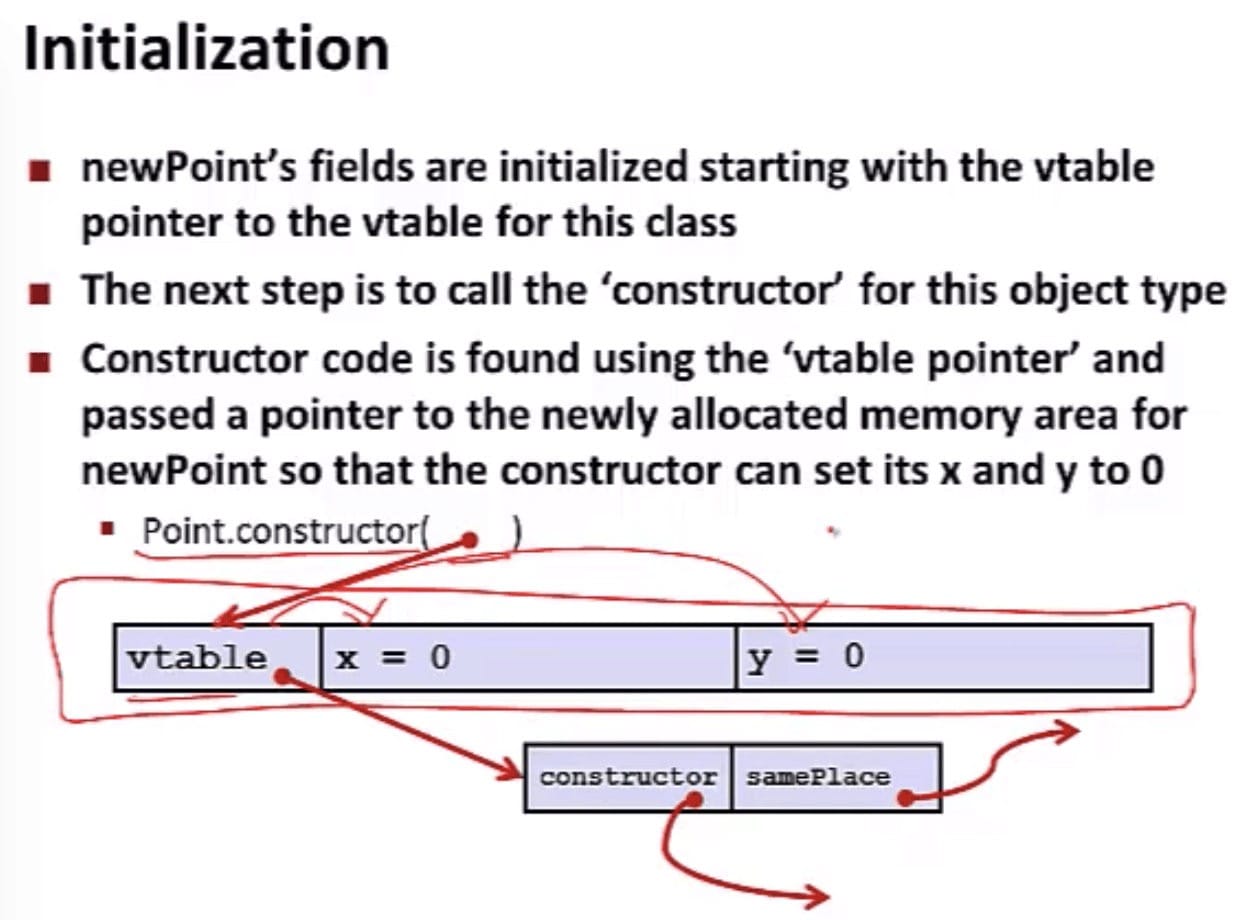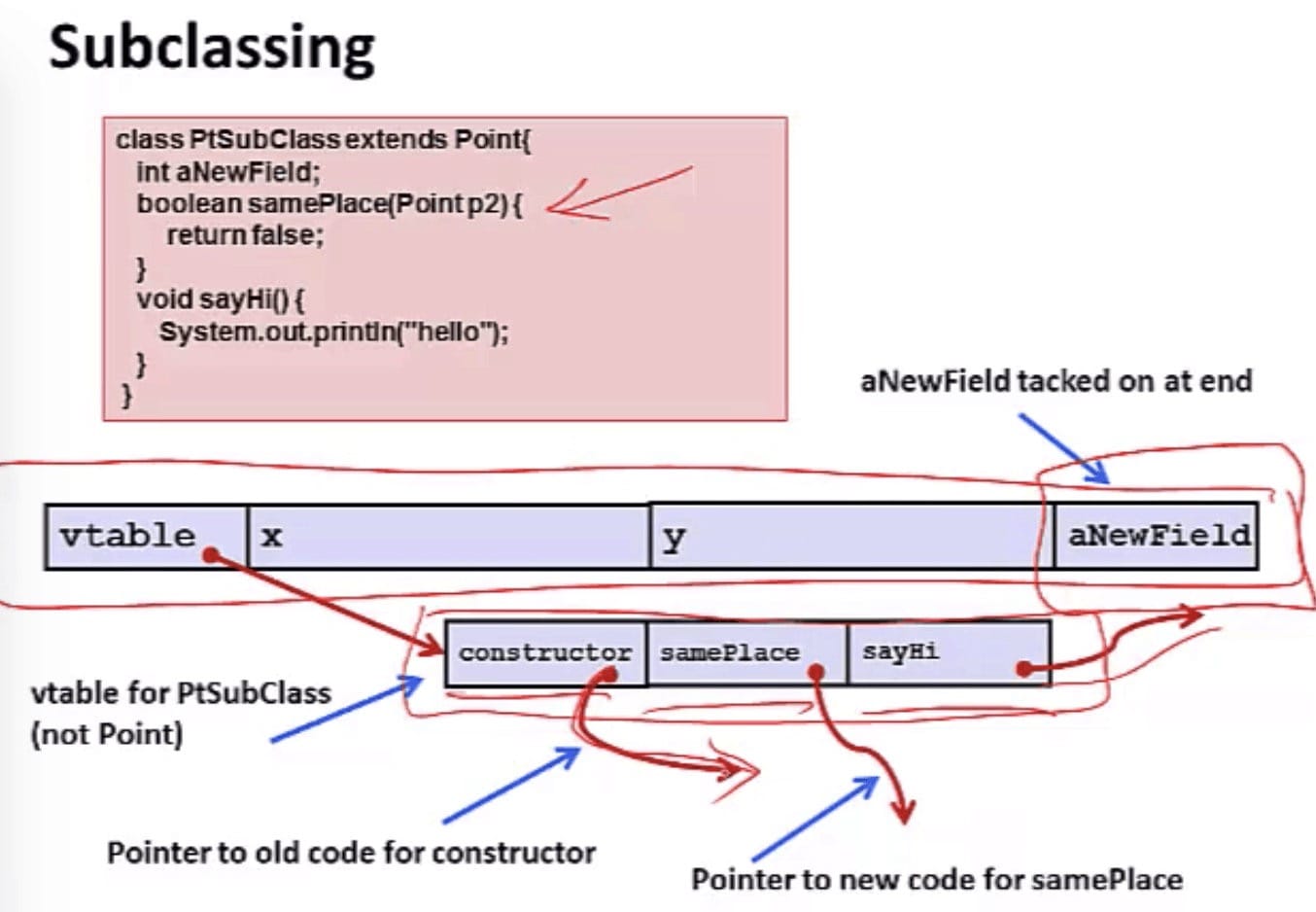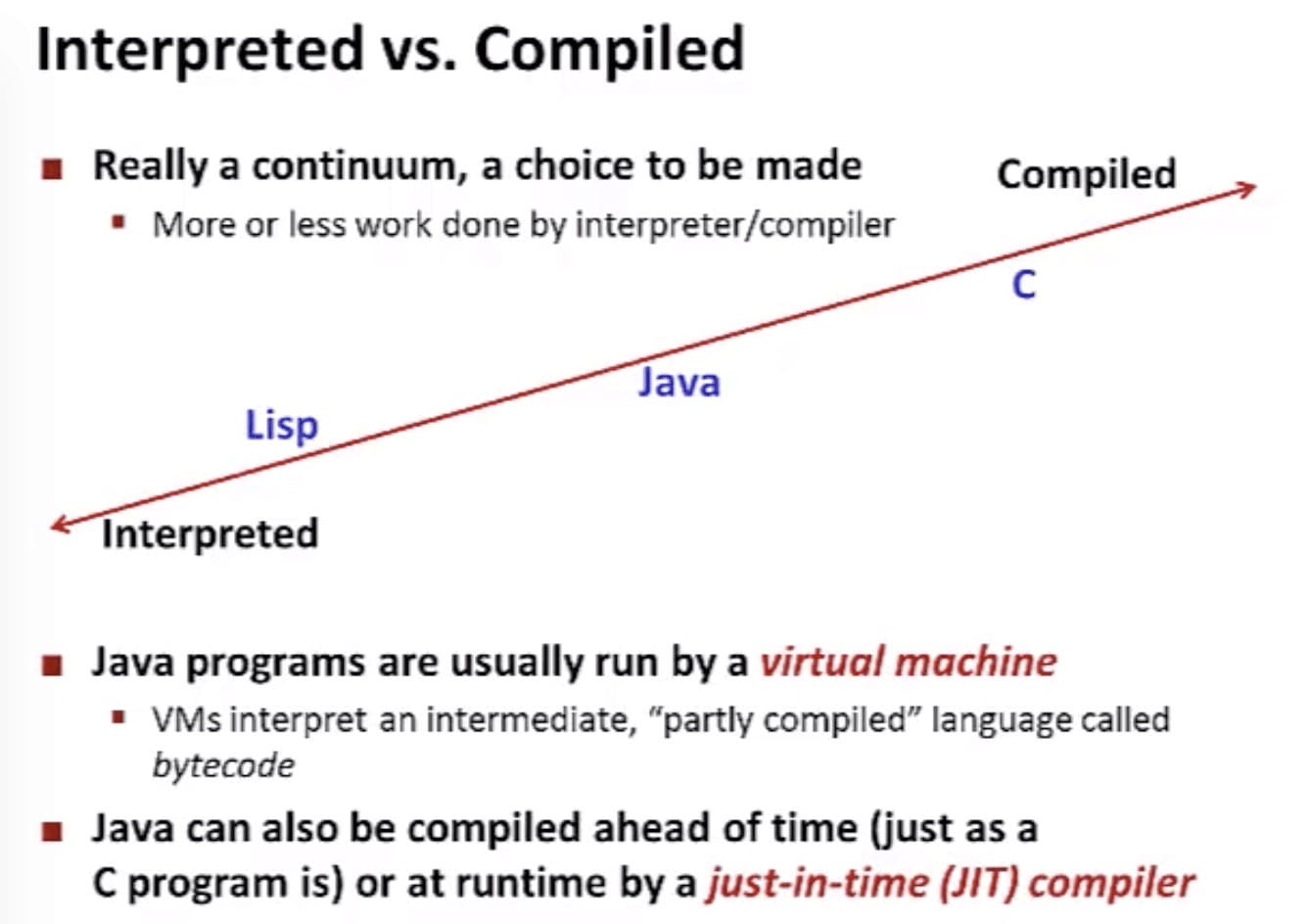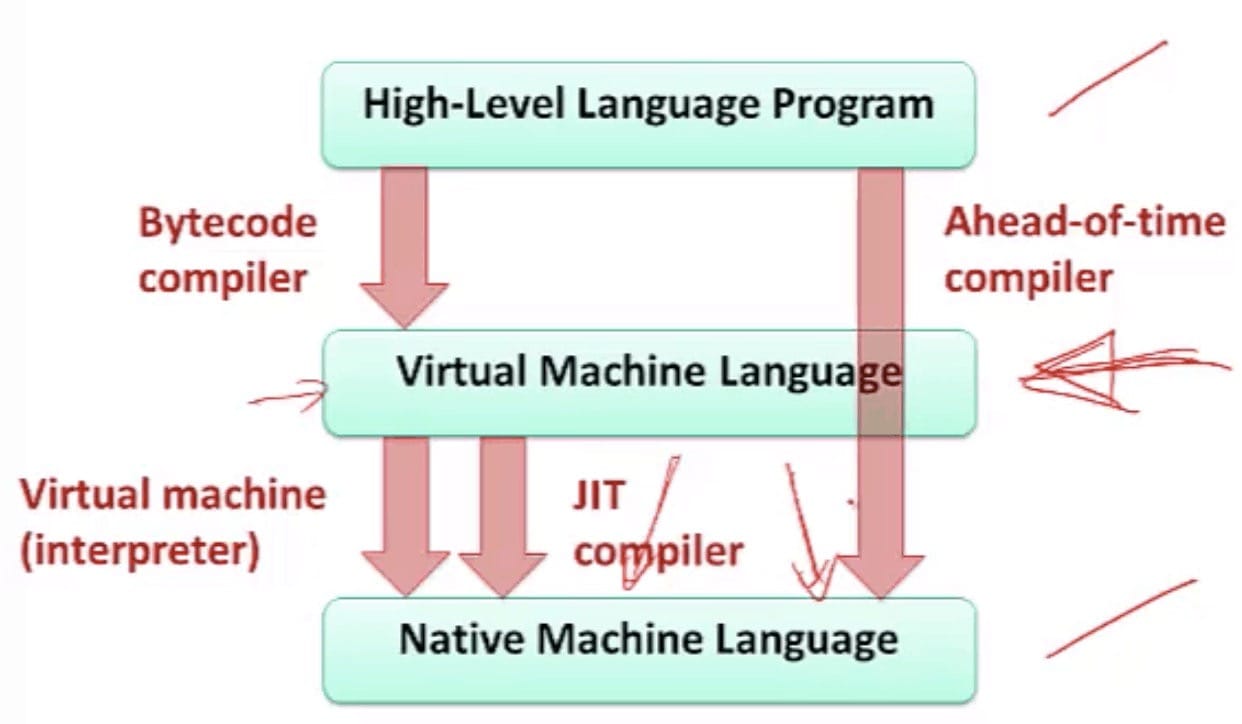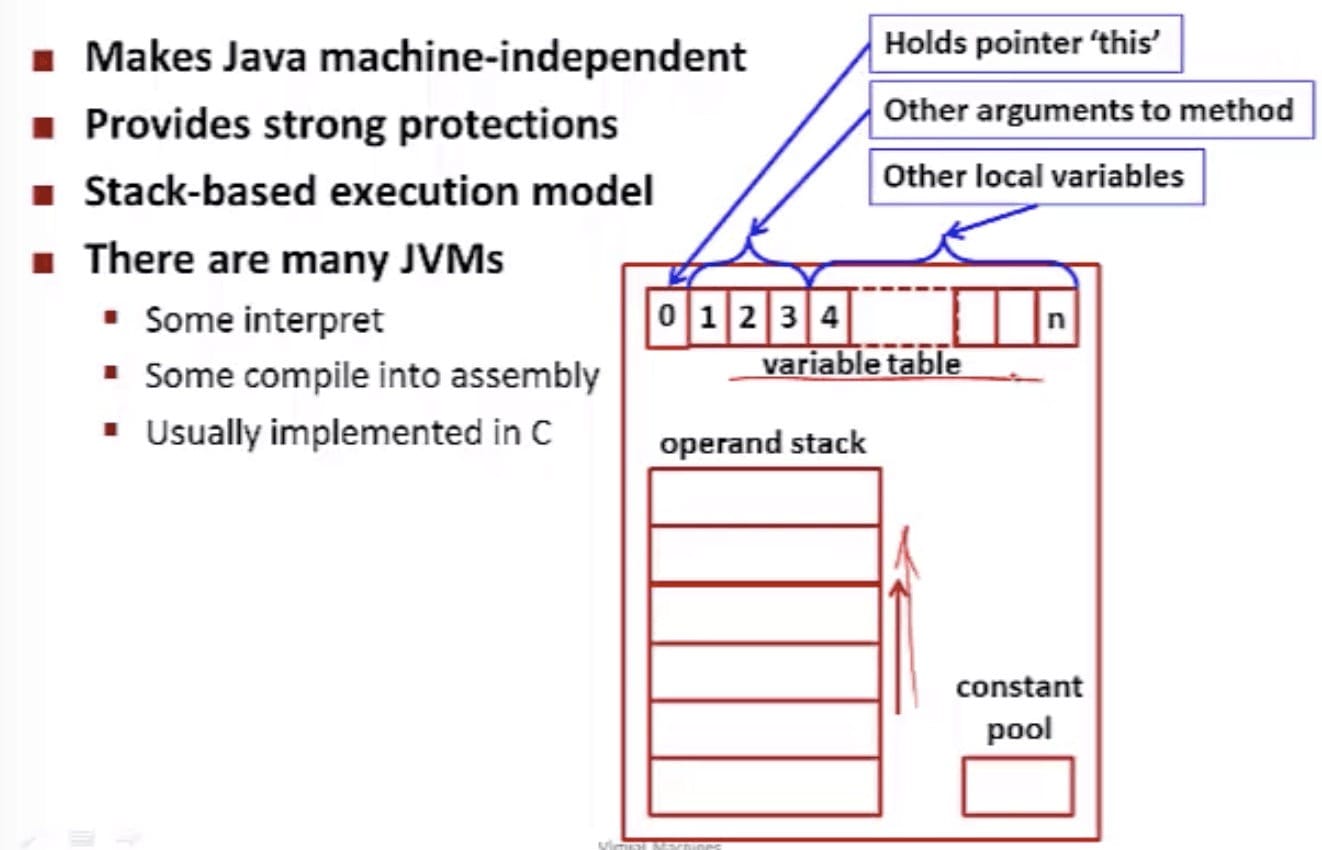 JVM Operand Stack Example:
1




2




3




4




5




iload 1  // push 1st argument from table onto stack




iload 2  // push 2nd argument from table onto stack




iadd     // pop top 2 elements from stack, add together, and




         // push result back onto stack




istore 3 // pop result and put it into third slot in table



i stands for integer
a stands for reference
b stands for byte
c stands for char
d stands for double
We have no knowledge of registers or memory locations (each instruction is 1 byte - bytecode)
We leave many information (address) to the C program that interprets bytecode.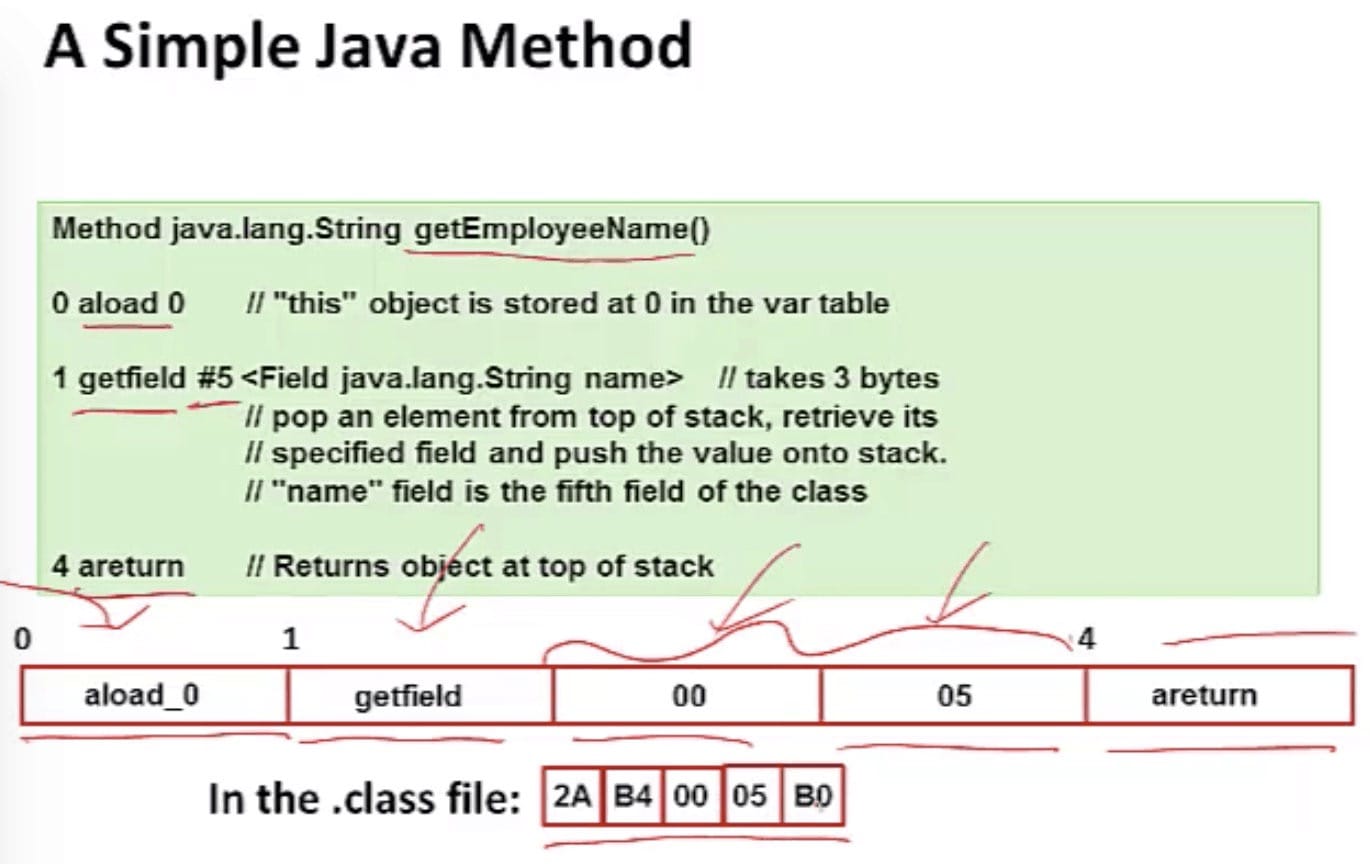 Class File Format
Magic number
Version of class file format
Constant pool
Access flags
This class
Super class
Interfaces
Fields
Methods
Attributes
Other languages for JVMs
JVMs run on so many computes that compilers have been built to translate many other languages to Java bytecode:
(just using Java bytecode)
AspectJ
JRuby
Jython
Scale
And many others, even including C
Microsoft's C# and .NET Framework
C# has similar motivations as Java
Virtual machine is called the Common Language Runtime; Common Intermediate Language is the bytecode for C# and other languages in the .NET framework (VB.NET, J#).